News
Local School Seminars- Biology masterclass and Misuse of drugs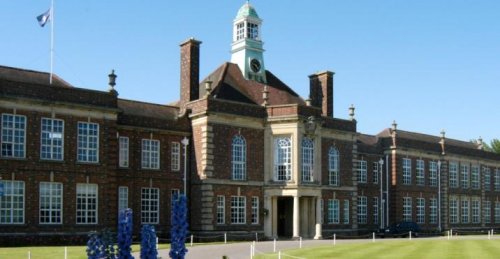 Rye St Antony Newsletter January 2016 ..."
Year 10 had a powerful and informative talk by Dr Pete Cole, consultant anaesthetist, on the use and misuse of drugs as part of their PHSE programme".
Headington newsletter 2014... "The world of anaesthesia and pain medicine was unveiled to students on Thursday when Dr Peter Cole gave a masterclass on the biology behind why we feel pain. He gave girls an insight into his typical working week, including his work as an Anaesthetist and Pain Consultant, and also described his work with plastic surgeons. Everyone was fascinated by what he had to say and the images he showed gave a true insight into life in an operating theatre.
At the end of the lecture, there were some stimulating questions asked by girls. Dr Cole had previously explained that depression can be a side effect of pain, so one girl was intrigued to know if depression can induce pain. However, the biggest question on all of the girls minds was asked by Mrs Quirk: "Do women have a higher pain threshold than men?" The answer was......no!"
The Biology of Pain explained
Monday, 15 February 2016 - 10:21am
On 11th February Dr. Peter Cole – a Consultant in Anaesthesia and Pain Management at Oxford Radcliffe Hospitals NHS Trust - came in to school to talk to U5 to U6 girls on the Biology of Pain.
He explained the differences between nociceptive and neuropathic pain and also talked about phantom limb pain. He gave a fascinating account on complex regional pain syndrome, which is the most painful condition known and provided the girls with an intriguing insight into his typical working week, including his work as an Anaesthetist and Pain Consultant and also his work with plastic surgeons.
The images he displayed with him were a real eye opener into what it is like to work in an operating theatre, including some slightly gruesome pictures showing before and after a tumorectomy on a woman's arm.
He ended his talk using a model of a skeleton model to demonstrate the process of how he would anaesthetise someone, explaining what the potential risks involved with the procedure are. He explained the importance of the anaesthetic being injected into the correct place. The talk was most enjoyable and it gave a real insight into the real science behind pain.